There was jubilation at Murtala Muhammed International Airport on Wednesday, May 29, as disaster that nearly claimed the lives of 393 passengers, including former president Olusegun Obasanjo, was averted.
The atmosphere inside plane prior to landing was similar to what is obtainable in some Nigerian Churches, as many passengers broke out into worship songs and clapping, while some fell to their knees praying.
According to one of the passengers, the almost 5-hour flight on Ethiopian passenger aircraft Boeing 777-300 from the Ethiopian capital to Lagos Nigeria had been smooth until the pilot attempted to land at the Murtala Mohammed International airport.
Shop Amazon Warehouse Deals - Deep Discounts on Open-box and Used Electronics
The pilot who tried to land on the first touch line of the runway mistakenly landed on the third due to heavy rain
According to NAN reports, on realizing this, the pilot quickly maneuvered the plane back air, flying out of the Lagos airport.
Buy Amazon health and household stuffs on discount through this link
After hovering around between Lagos and areas suspected to be in Ogun, causing panic in passengers and crew members, the plane landed in Lagos airport, some 20 minutes after the initial false landing.
The duty manager and Chief Customer Service (Nigeria) of the airline, Mr Otori Jimoh Otan, told NAN that if the pilot had continued taxing down after landing on the third touch line, he would have overshot the runway.
"But this is an experienced pilot. He realized this immediately.
"Fortunately, the distance between when he realized the situation still permitted him to take off and renegotiate landing," Otori said.
He added that the incident was not out of place, while confirming that the wind obscured the pilot's vision.
Otori also disclosed that most of the aircrafts that flew out of the Murtala Mohammed International Airport had to fly against the mid day heavy wind.
"These things happen. That is where the sophistication of the aircraft and experience of the cabin crew members come in.
"The aircraft is one of the best you can have around and we are fortunate to have pilots who know their onions "he said.
Obasanjo and Olukanni had both attended a Stakeholders Dialogue on Continental Trade and Strengthening Implementation of the African Continental Free Trade Agreement (AfCFTA) which ended on Tuesday in Addis Ababa.
Other prominent Nigerians in the plane include ) Ambassador Ayoola Olukanni who is the director general of Nigerian Association of Chambers of Commerce, Industry, Mines and Agriculture (NACCIMA); Prof Samson Tunde Adebayo, the director of ports inspection, National Agency For Food And Drug Administration And Control (NAFDAC) and many other Nigerians and other nationals.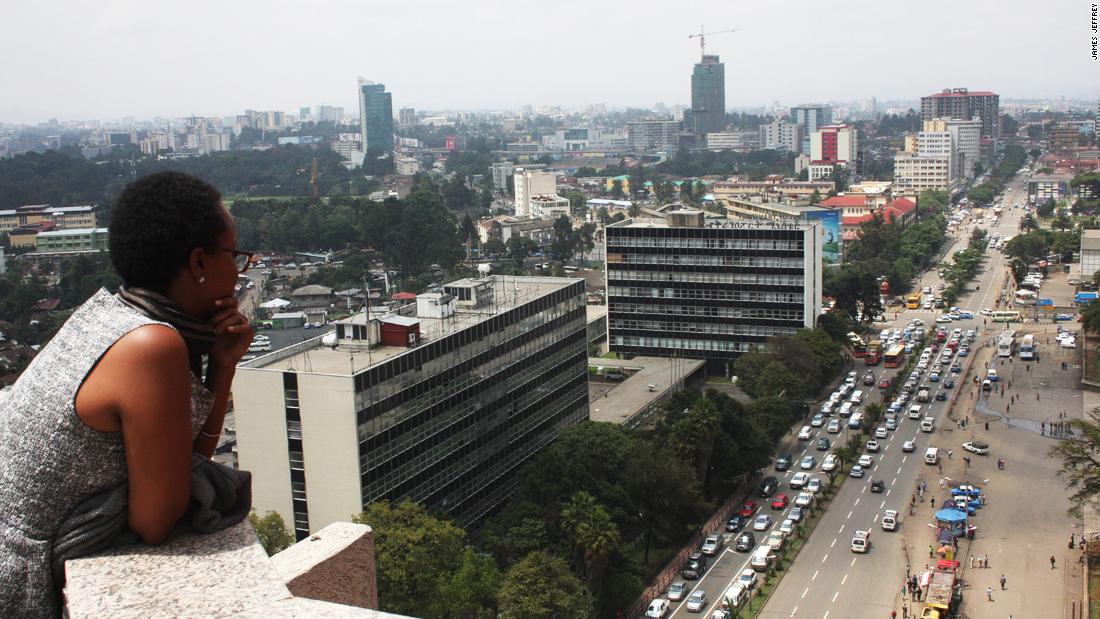 Sources: Legit.ng, Saharareporters
UPDATE – May 30, 2019
'I was not involved in any plane crash'
In an interview with BBC Pdgin, the former Nigerian president, Olusegun Obasanjo denies being involved in any plane crash. BBC Pidgin tweet reported the denial. He said he was in Ogun state. Read here
The media aide  to Obasanjo, Kehinde Akinyemi,  who  spoke with PUNCH in Abeokuta Ogun state on Wednesday also  said  the report was not true. However, he did not deny that the former president traveled and came back from Ethiopia in the plane that reportedly had issues.
He said, "He (Obasanjo) was with a popular comedian  Ali Baba in his house in Abeokuta.
"Many people have  called  to  find out and we have told them that there was nothing like  a plane crash.
"Baba traveled. He came back from Ethiopia.  There was nothing like a plane crash.  The plane did not have any  issue."
Akinyemi added, "He  was even shocked that people are spreading false  information that he was in  involved in a plane crash".
"And immediately he got back home he started playing  ayo game. Nothing happened."
My experience on Ethiopian Airline that nearly crashed in Lagos — Obasanjo
In an Exclusive interview with PREMIUM TIMES, Obasanjo narrated his experience while on board of the Ethiopian Airline flight that reportedly nearly crashed.
Mr Obasanjo said "he remained calm and read papers while the scary situation occurred."
"While it all happened, I was reading my papers," said Mr Obasanjo. "One man, who was next to me, said, 'Oga you no worry?' I said, 'Íf I worry, what will I do? If you are on a plane and you have a situation like this, why should you worry?' I left everything in the hands of God."
"I was on Ethiopian Airline. Rain just came down heavily," Mr Obasanjo recalled.
"The pilot thought he could land. And he landed. He touched down. But I think he took a swift decision that he had to take off again.
"So he took off. If he did not, I think he probably would have overrun the runway. He then apologised and said he would try to land again. He tried again, and we landed safely. And we all clapped."
The ex-military head of state said the pilot first landed the plane at about 12:20 p.m. before the incident, but finally landed safely on return at 12:30 p.m.
"He touched the ground. Then he took off and apologised and landed again at about 12.30. We spent just about 10 minutes in the air before we landed again," he said.
You May Also Like